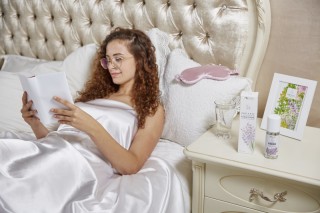 Wellness literally means "to be well." The modern and increasingly used word actually has ancient origins. Wellness includes preventive measures and holistic approaches dated back to the ancient civilizations of India, China, Greece and the Roman Empire.
According to the Global Wellness Institute, wellness is the active and purposeful performance of certain activities, decision-making and creating a lifestyle that leads to a state of overall health.
Wellness is an activity that requires conscious and purposeful actions, changes in the rhythm of life and decision-making. The goal of wellness goes beyond physical health, encompassing well-being and harmony in every area of life.
Wellness covers 6 different areas:
• Physical
• Mental
• Emotional
• Spiritual
• Social
• Interaction with the environment
The role of essential oils in achieving overall health, balance and harmony is determined by their many applications and their positive effects on the physical, mental and emotional state of a person. Essential oils are also used in many spiritual practices and rituals.