22 Oct, 2021 / Essences Bulgaria
So many oils, not so much time! With hundreds if not thousands of essential oils and essential oil blends, it's tough to use them all. However there are essential oils that have higher positive effect on our body and mind than others. I am going to tell you more about couple essential oils that are novelty in essential oils business that are produced only by Essences Bulgaria.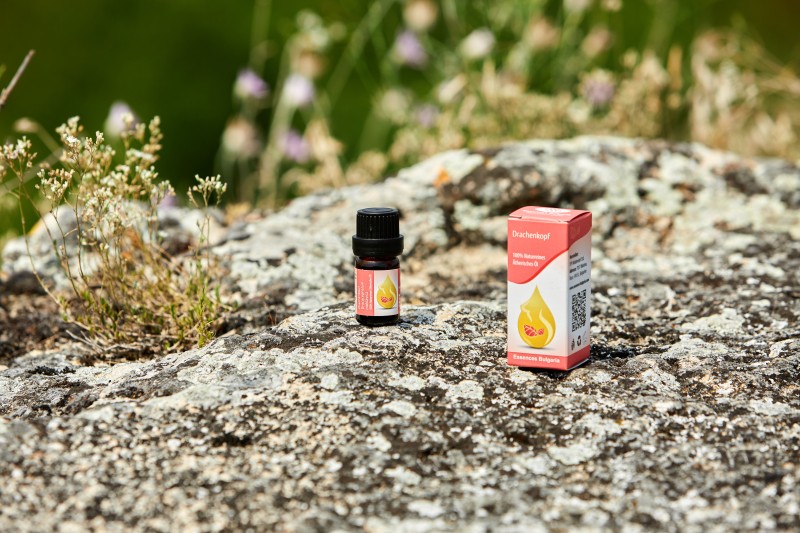 Dracocephalum moldavica is a purple flowering annual plant from the Lamiaceae family. It comes natively from temperate climate zones in Asia, but was introduced to Eastern and Central Asia, as well as to North Africa and the northeastern 2021 United States (Acimovic et al., 2019). The aroma of the essential oil is like Lemon Balm (Melissa officinalis) essential oil with a little touch of honey.
Traditional uses of the herb Moldavian Dragonhead Moldavian Dragonhead is used in folk medicine as an antiseptic and stimulating remedy (Kakasy et al., 2002). The dry and fresh herb is used for coronary diseases as well as for pain relief (Sultan et al., 2008). It is described as an aid for kidney complaints, toothache, and colds (Dastmalchi et al., 2007). It has an anti-rheumatism effect and has shown promise in the treatment of tumors (Chachoyan and Oganesyan, 1996). It is also important for liver and stomach problems, headache, and congestion (Richinger, 1986). Other medical benefits the plant is useful for are as a sedative and diaphoretic, for snake bites and stings, to help against flatulence, nausea, and gastroenteritis, as a heart tonic and vermifuge, and as gargle for stomatitis and fungal infections (Naghibi et al., 2005). The decoction of Dragonhead has been found to help in curing kidney inflammation of children (Budantsev et al., 1994).
Therapeutic potential of the essential oil of Moldavian Dragonhead The research on the therapeutic uses of Dragonhead essential oil is sparse. There are few research papers available and limited use by Aromatherapists willing to try this essential oil based on its chemistry. We have received anecdotal feedback that Dragonhead has helped a lot in terms of supporting calmer and better sleep. Tests with the essential oil on rodents indicate a potential treatment possibility in terms of pain. The essential oil, much like the herb, has a positive effect on inflammatory diseases (Maham et al., 2013). The oil was also found to have a strong insect repellent effect in food storage (Chu et al., 2011). Extracts from the plant have been shown to have an antitumor (Chachoyan and Oganesyan, 1996) and antioxidant effect (Dastmalchi et al., 2007). According to Tisserand and Young (2014), geranyl acetate is a very weak sensitizer and is not carcinogenic nor toxic. As geranial and neral are naturally occurring constituents of citral, it is recommended to use maximum dilution of 1.5% for topical applications to avoid the risk of skin sensitization.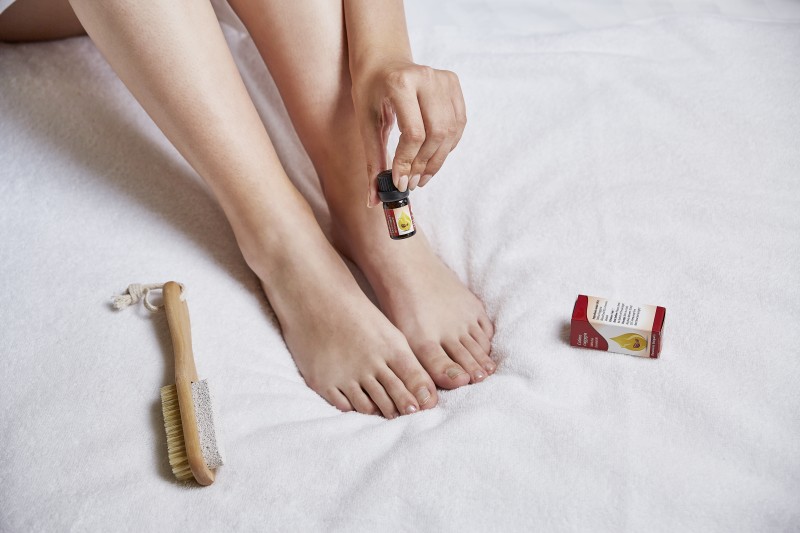 Smoke Tree (Cotinus coggygria) is a shrub commonly known as an ornamental plant which was traditionally used to cure a large variety of sicknesses (Matić et al., 2016). It is widespread from Southern Europe to Central China (Urban Forest Ecosystems Institute, 1995-2021). It is also known as Venetian Sumach.
Traditional uses of Smoke Tree Especially on the Balkan peninsula, the plant is used to heal wounds and burns as well as diarrhea, and it is very much considered to have a great anti-inflammatory, antihemorrhagic and antimicrobial effect (Tsankova et al., 1993). Cotinus coggygria © J. Middendorf Research has shown that the plant can be used in different forms "reducing jaundice and enzymes, promoting cholagogic effects on the gallbladder and strengthening immune function" (Wang et al., 2015). In terms of dental care, it is used against periodontitis. Further, the effect on gastric and duodenal ulcers are described as positive (Ivanova et al., 2005). Therapeutic potential of the essential oil of Smoke Tree The essential oil is described as having the ability to reduce the toxic effects of oxidants in food (Matić et al., 2011). The essential oil has been tested in terms of its antibacterial and antifungal properties. It was found to be most effective against Staphylococcus and Micrococcus species, while least effective against Proteus mirabilis (Matić et al., 2016). The essential oil was also proven to be effective against fungal infections. The oil was most efficient against C. albicans and Trichophyton mentagrophytes and mildly effective against Trichoderma viride (Novakovic´, 2007). The antimicrobial effect was also proven against Staphylococcus aureus ATCC 29213, S. aureus ATCC BAA-977, Candida albicans ATCC 14053 and C. parapsilosis ATCC 22019 (Ulukanli et al., 2014). Escherichia coli bacteria were significantly affected by the antibacterial activity of the essential oil (Shagun et al., 2016). It was also discovered that the fumigant assay had caused a "70% and 100% mortality on the two pest adults of Acanthoscelides obtectus and Tribolium castaneum at 80 mLL21 air concentration at 96 h, respectively" (Ulukanli et al., 2014). In Italy, the essential oil was tested as a potential natural fungicide and was found to be effective against Fusarium genus, Botrytis cinerea, and Alternaria solani (Fraternale, 2018).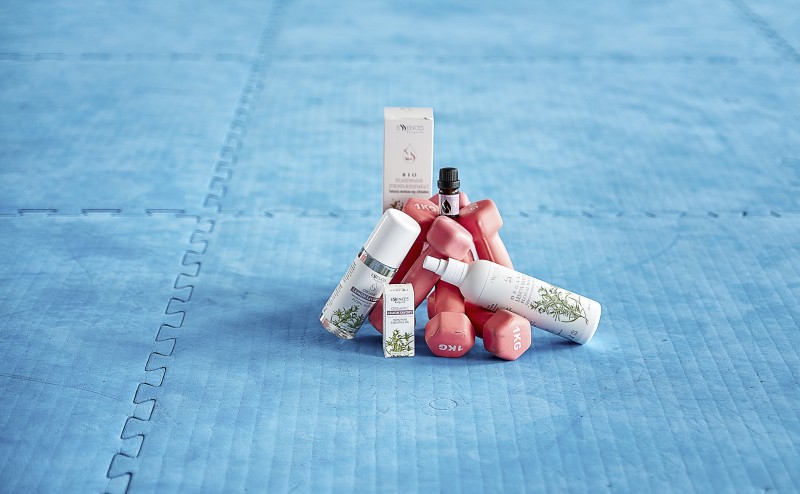 Lemon Savory (Satureja montana ssp. citriodora) Lemon Savory is a lemon-scented variety of winter savory which can only be reproduced through cuttings of the mother plant. The production of Lemon Savory requires advanced planning because the crops are grown in a two-year cycle. The cuttings are grown in a sustainable agricultural system. Cuttings are planted from one year and the young plants are given time to grow before they can be harvested the second year.
Therapeutic potential of the essential oil of Lemon Savory As Lemon Savory is new to the market, there is no research available yet on the essential oil. As the essential oil is high in geraniol (70.9%), b-caryophyllene (8.2%), and nerol (5.2%), one might suppose that Lemon Savory may be a beneficial airborne antimicrobial (Inouye et al., 2001; Sato et al., 2007), antibacterial (Lorenzi et al., 2009), anti-inflammatory (Boukhatem et al., 2013; Lei et al., 2019), antispasmodic (Sadraei et al., 2013), antitumoral (Lei et al., 2019), antifungal (including Candida) (Dalleau et al., 2008), antioxidant (Choi et al., 2000; Lei et al., 2019), neuroprotective (Rekha et al., 2013; Lei et al., 2019), hepatoprotective, and cardioprotective (Lei et al., 2019) essential oil. Palmarosa (Cymbopogon martinii var. motia) is similar in chemical structure from the standpoint of the geraniol content, but Lemon Savory has much more b-caryophyllene, perhaps boosting its anti-inflammatory benefit (Al-Taee et al., 2019) and anxiolytic properties (Galdino et al., 2012). The therapeutic benefits suggested here are clearly based on its major chemical components; however, minor and trace components that comprise the whole oil can certainly affect the therapeutic benefits of the essential oil. Nerol has been shown to have antimicrobial action against Gram-positive and Gram-negative bacteria, as well as Candida (Jirovetz et al., 2007).